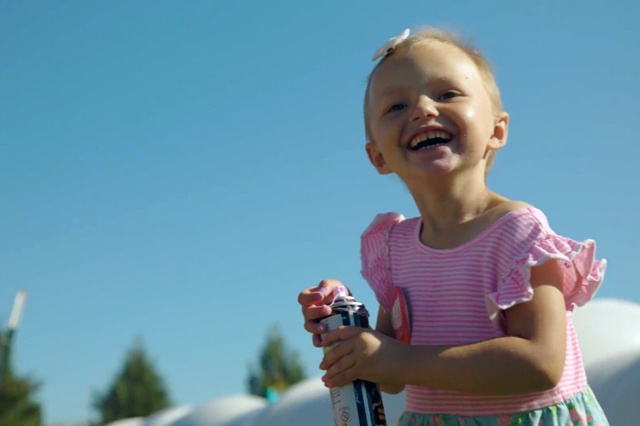 I wish to have a pink fishing boat.
Hallie, 4
cancer
Harvesting Wishes is a unique program to engage the ag community in granting life-changing wishes. 
Donating a gift from your harvest is a simple and effective way for farmers to make a difference in their local communities. 
The process is simple: when you take your harvested crop to your local elevator, indicate how much you would like to donate to Harvesting Wishes. The dollars associated with the amount from your indicated harvest will support children who are waiting for their wish. You can also write a check for the amount or defer it to our organization at the point of sale.
Gifting crops directly, rather than selling them, may provide significant tax savings and it's just as simple as donating stock. Please visit with your financial advisor or tax consultant to understand what incentives are available for you.
Form submission instructions and options:
Option one: Print the blank Gifts of Grain form, fill in the required fields and take it with you to your grain elevator.
Option two: Complete the electronic Gifts of Grain form below. When you submit the form, a digital copy will be emailed to the address you provide. Print the form and take it with you to your grain elevator.
Important to consider:
Gift (transfer of ownership) occurs before the grain commodity is sold.
The donor shall not sell the grain commodity or otherwise provide instructions of the sale of the grain.
Be sure the gift is grain commodities and not a grain storage receipt. A grain storage receipt could be considered a cash equivalent. 
Tax Information:
We are a public charity under Internal Revenue code section 501(c)(3).
In all cases, please contact your tax/financial advisor for complete legal and/or tax advice regarding charitable donations.
Make‐ A‐Wish and its staff do not provide legal or tax advice.
Thank you for your support!
We respect the privacy of donors' personal and financial information and will not release information to the public about prospective or actual donors other than donors' names, gift amounts and gift designations. Requests from donors that their names not be released will be honored. 
To learn more about supporting wishes through Harvesting Wishes, contact Carol TeBockhorst, Director of Philanthropic Giving, at 515.334.2636 ext 4041 or carolt@iowa.wish.org.
For financial related questions, please contact Terry Gallagher, Finance Director at: tgallagher@iowa.wish.org
Our full gift acceptance policy can be viewed here: Make-A-Wish Iowa Gift Acceptance Policies.pdf